For the last 38 weeks, my skin has changed at least 100 times! Some days it's oily, some days it's dry, some days it's super dry and some days I am glowing and have the most perfect skin in the world and then today, I have blemishes ALL over my face - oh the joys!
There is honestly no telling what it will do next so I have had to enlist the help of many skin care ranges to help me out in my time of need!
All of these ranges can be used when not pregnant and I love them all so much I will definitely continue to use them after baby A arrives, they just contain all safe ingredients to use when you're expecting (best still to check with your doctor before using them yourself!).
The Jojoba Company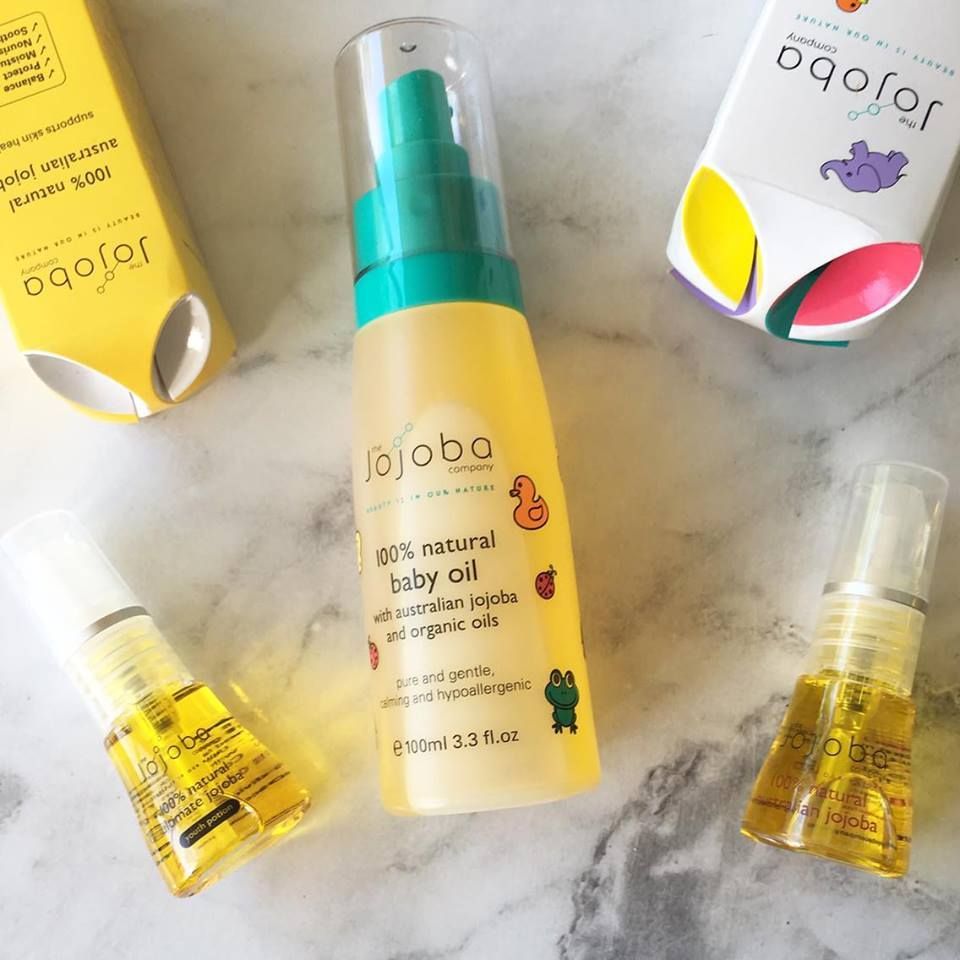 The Jojoba Company is 100% Australian made and owned which immediately makes me love them. They've managed to make a whole skin care range based around jojoba which (according to their website) is the only plant on Earth to produce a wax similar to that found in young, healthy human skin.
Jojoba produces a rich, pure golden liquid wax (often called oil). But unlike oils, this unique liquid wax acts like our skin's own natural oils, absorbing deep below the skins surface.
I've had Jojoba Oil in my skin care routine on and off for a couple of years now and I've always been really happy with it. When I found out they had made an entire skin care range, I was really impressed and have been loving using the different products and.. can we just take a moment to appreciate how beautiful their new packaging is?! I haven't been able to throw any of it away!
You can check out their entire range
here
but I have been loving the day cream, the original oil and the face serum.
AND they also have a 100% natural baby oil I will be using on baby A when he gets here. It can be used as a moisturiser, for cradle cap, as a massage oil, nappy rash cream, a bath oil and to help with skin irritations. So many uses!
Bio Oil
We all know and love Bio Oil right? Well.. I do! I have been using this stuff since the day I found out I was pregnant. I already had a stash I would use every now and then when my skin was dry and I soon used all of that and since Bio Oil has been kind enough to keep me stocked up to help me prevent any stretch marks. So far so good! I admit I take a lot of steps and use a few other products to help and in the end, if you're going to get stretch marks, you will get them as it has more to do with your genetics, age, race and your hormones rather than actual growth but Bio Oil has kept my skin very well hydrated and extremely soft. Ben is always rubbing my belly saying how soft it is.
At first I was rubbing Bio Oil on day and night to my stomach and breasts but I was finding it was too oily to use in the morning before getting dressed so I found alternatives for my morning routine. Now I rub the Bio Oil on in the shower at night time! I don't even know what made me think to do it but it works just as well, still soaks in to your skin but doesn't leave a super oily residue like it does when you apply it normally. Definitely a HUGE Bio Oil fan and will be for life!
The Goat Skincare
This range is suitable for everyone including newborns and pregnant women! No nasty chemicals, parabens or sulphates.
Their products are created with pure and natural ingredients, sustainable palm oil and fresh permeate free ethically farmed goats milk which is sourced from a quality goats milk farm in Victoria here in Australia!
They have a great range of bar soaps, moisturising body washes and lotions, shampoo & conditioners and a moisturising cream which you can check out
here
. I have found them to be super gentle on the skin as you would expect from a range that is suitable for newborns.
I am absolutely in LOVE with their Manuka Honey Moisturising Body Wash! I use this every night before I apply my bio oil and my skin just loves it and of course, it smells AMAZING (I love the smell of honey). I am saving the bar of soap and the moisturiser for baby - although I may have cracked open the moisturiser and used it a few times ;).
Essano
A skin care range which bases it's foundation on Rose Hip Oil, one of my favourite ingredients in skin care! They are certified organic and are cruelty free and based in our neighbour country, New Zealand. They promise no parabens, sulphates, silicones, phthalates, ethoxylayes, PEGs, PPGs, mineral oils, GMOs and no animal testing.
Their reputation and use of rose hip oil is definitely what drew me to the brand and I have been enjoying using a few products from their range! Being that they're based on rose hip oil, this range is perfect for when my skin has its dry moments (98% of the time). I've been using these products in my morning skin care routine (face) and really loving how gentle the cream cleanser and exfoliator are on my skin. I'll be doing a full review on lots of their products very soon so stay tuned, they are definitely worth checking out!
You can check out their entire range
here!
Metta Skincare
Metta Skincare was created to help people make healthy decisions bout their skincare routine. Anca (Metta's founder) developed the range following extensive research into safe ingredients, experimenting with oils traditionally used for nourishing the skin and studying at the School of Holistic Cosmetology under the guidance of world leading natural and holistic skincare formulators.
I absolutely LOVE the Metta range. All of their products have worked so well for me during my pregnancy. They are all natural and oil based so they are more like treatment products for me so I use them at night time and let them soak in to my skin while I sleep so I get the most out of them. My belly has been loving the Body Butter. I featured this in my January favourites
here
and I just cannot get enough of it. The formula is just incredible and like no other I have ever used.
You can check out their entire range here (just five amazing products). I have been loving them all!
Cosima Skincare
Cosima is Australia's FIRST Certified Organis Cosmeceutical Range!
Cosima Skin care is a unique range of Advanced Organic Cosmeceutical products formulated with the latest breakthroughs in Natural Skincare. Manufactured in Australia (YAY FOR AUSSIE PRODUCTS), each ingredient has been carefully selected and researched for their anti-ageing, skin enhancing properties and nutrients. They don't use any fillers and each ingredient in every product has beneficial properties for your skin and body.
Cosima is fast becoming my favourite skin care brand of all time. I've been using their products since January and I honestly cannot get enough. Their products take up almost my entire night time routine (face). Ben is even loving their products for his breakouts for his back and they have been the only thing to actually help!
They're Australian, natural, certified organic, beautiful packaging AND they actually work! I'm currently working on a review of all the products I have in from their collection so I won't go in to too much detail in this post but I can honestly see us using Cosima for many years to come!
Check out their entire range
here
(also sold at Malouf Pharmacies in Qld).
QV Skincare

Everyday, in every way, QV Skin care is there for you. With no fragrances, soaps or other common irritants, QV helps restore and maintain visibly healthy skin.
There have been some weeks during my pregnancy where my skin HATES skincare. It just does not want me to put anything on my skin and will break out in a rash! Enter QV and I have a saviour! Their products are so natural and calming on the skin, they're great for anyone with super sensitive skin and perfect for babies (I have a few products ready to go for A that QV was kind enough to send to us). They will be in baby's bath box and nappy box along with many other goodies!
You can check out Qv's skincare range
here
. Definitely worth looking at if you're skin is super sensitive and you have reactions to other skin care brands!